6 reasons why Kings is your 1# Electrical and AC Provider!

Quality Electrical Services
For all your residential and commercial electrical needs across Broward, Palm Beach and Miami-Dade Counties, consider the on-time, quality electrical solutions from Kings Electrical & Air Conditioning. Our team of fully qualified and experienced electricians can assist with all your electrical requirements with a level of service that is second-to-none. You can find out more about our service level guarantee here and from our other happy customers here.


Expert Lighting
When it comes to great lighting solutions for your home or business in Broward, Palm Beach or Miami-Dade County, you can rely on the professional service and excellent value you receive when you choose the lighting experts at Kings Electrical & Air Conditioning. Our expert electricians have a wealth of experience in lighting and can provide a customized solution with satisfaction guaranteed service. Read testimonials from our existing customers here, about our red carpet service here, or more about our lighting solutions below: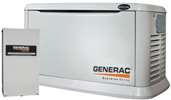 Reliable Back-Up Power, When You Need It
Utility power can be unpredictable, particularly during Florida's hurricane season. But, with a back-up generator solution from Kings Electrical & Air Conditioning you can be sure that you always have a constant and reliable power supply and can continue your day to day life uninterrupted. Our stand-by generators detect the utility failure and automatically switch the power supply on. You don't have to go and find the back-up generator in the dark and get it working – the system comes on automatically when it registers a power cut. When the utility power supply is restored the generator simply switches itself off without you having to do a thing.


For All You Commercial Needs
Kings Electrical & Air Conditioning provide priority service for all their commercial clients by offering rapid response for all your electrical needs and being available for all your electrical emergencies 24/7. This helps to ensure all your electrical requirements are kept operating reliably and your business is kept operating with minimal disruption.


Reliability & Comfort When You Need It Most
Nothing is worse than your air conditioner breaking down in the peak of the South Florida area heat. Kings Electric & Air Conditioning installs all brands of new air conditioning systems including Rheem, Lennox and Trane. Not everyone can afford a new system, and Kings Electric & Air Conditioning offers air conditioning repairs and maintenance to keep your air conditioner running all the time. Whether we do a repair or install a new system, we offer industry leading warranties to protect your investment, meaning peace of mind for you.