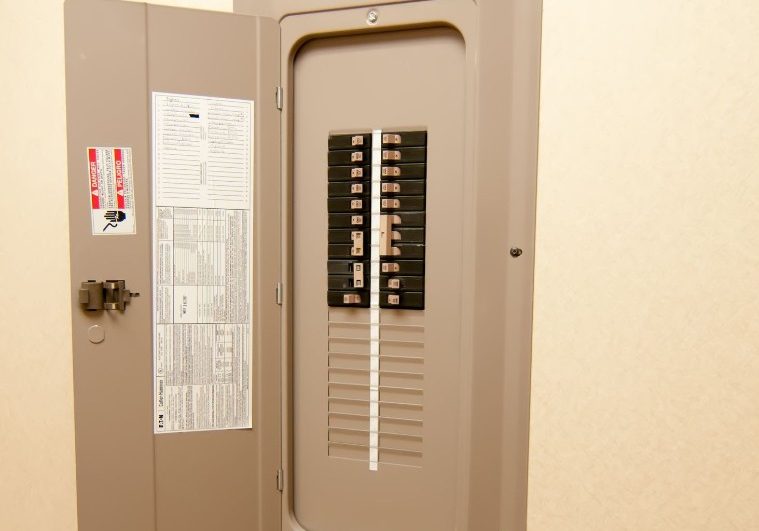 Replacing your circuit breaker panel
[fusion_builder_container hundred_percent="no" equal_height_columns="no" menu_anchor="" hide_on_mobile="small-visibility,medium-visibility,large-visibility" class="" id="" background_color="" background_image="" background_position="center center" background_repeat="no-repeat" fade="no" background_parallax="none" parallax_speed="0.3″ video_mp4="" video_webm="" video_ogv="" video_url="" video_aspect_ratio="16:9″ video_loop="yes" video_mute="yes" overlay_color="" video_preview_image="" border_size="" border_color="" border_style="solid" padding_top="" padding_bottom="" padding_left="" padding_right=""][fusion_builder_row][fusion_builder_column type="1_1″ layout="1_1″ background_position="left top" background_color="" border_size="" border_color="" border_style="solid" border_position="all" spacing="yes" background_image="" background_repeat="no-repeat" padding_top="" padding_right="" padding_bottom="" padding_left="" margin_top="0px" margin_bottom="0px" class="" id="" animation_type="" animation_speed="0.3″ animation_direction="left" hide_on_mobile="small-visibility,medium-visibility,large-visibility" center_content="no" last="no" min_height="" hover_type="none" link=""][fusion_text]
Circuit breaker panels are one of the most important things in any home. These panels provide the electricity we need to power our lives. A good way to picture a circuit breaker panel is that it is like a giant switch. Inside that giant switch are rows of many smaller switches. These switches divide the power and divert it to various rooms throughout your house. The importance of the circuit breaker panel means that you should always make sure it is well maintained. Everything from the individual breakers to the entire panel should be in tip-top shape. This is why you should consider investing in a full circuit breaker panel replacement.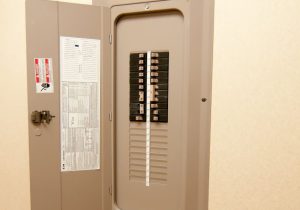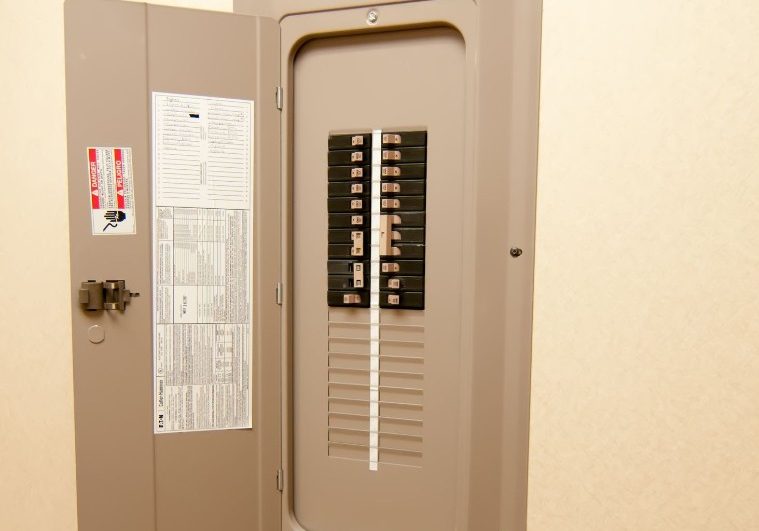 A circuit breaker panel replacement may sound dramatic, but it's a normal and safe precaution. Here are some quick facts regarding your circuit breaker. A breaker panel normally holds up to 100 amps, but there are some that go as high as 200 amps depending on the user's need. A circuit breaker panel is made up of individual circuit breakers. These circuit breakers have a built-in safety feature. They are designed to trip and turn off whenever there is a surge of power. They do this in order to protect the inhabitants. If the breakers did not turn off then they could become so overcharged they burst into flame. Obviously, no one wants to have their house be damaged by fire. Luckily modern day breakers very rarely malfunction. In fact, the malfunctions only really occur in breakers made by the now-defunct Federal Pacific. They produced circuit breaker panels between the 1950s and 1990. If you have a Federal Pacific brand panel, you should call Kings Electric and have one of our technicians come out and inspect it.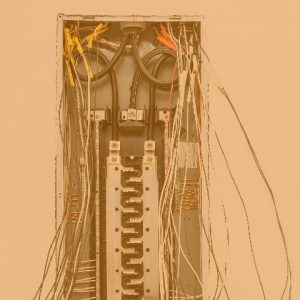 Faulty breakers could cause harm to you and your belongings in other ways. If the breakers are repeatedly overloaded and not tripping then that could damage the house's wiring. If you have faulty wiring a full-scale circuit breaker panel replacement won't do you much good. Poor or faulty breakers won't be able to stop power surges either. A power surge occurs when the panel receives more energy than the circuits are able to handle. If your breakers do not have surge protection, then these surges could fry any electronic that is plugged in. No one wants to have their computers hard drive wiped because of a faulty breaker.
Our certified electricians would be able to look at the panel and then make a diagnosis. Our electricians will be able to tell if the entire panel needs to be changed, or if it is better to just change a faulty breaker or two. The electrician should also be able to examine the wiring leading to and from the panel and determine if it is still in good shape.
A circuit breaker panel replacement may seem like a costly investment, but it is one that pays off handsomely over the years. Having a certified electrician come out and replace the breaker panel guarantees a few things. They can make sure that your home and your family is safe from power surges, faulty wiring, and bad breakers. Replacing your circuit breaker panel is one smart way to continue to live happily and safely.
[/fusion_text][/fusion_builder_column][/fusion_builder_row][/fusion_builder_container]
Related Posts