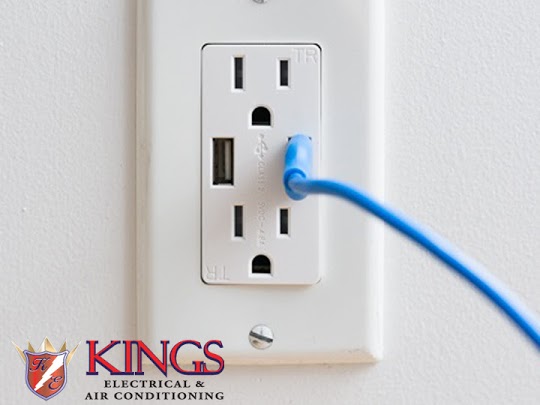 USB Outlets
Since 2007 the proliferation of smartphones has been less like a cool trend and more of a revolution. Smartphones and iDevices, in general, have become an integral part of our everyday lives. Smartphones have changed the way that we all live. Not everything about them is perfect, though. For a number of reasons smartphones, and a plethora of other similar devices, have batteries that can only be charged by USB. For this reason, you should consider installing USB Outlets in your home.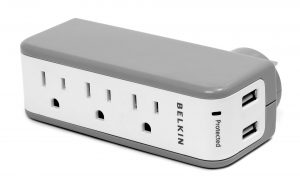 USB stands for Universal Serial Bus. USB's have been around since the middle of the 1990s. The USB is an essential device. It is used to quickly and securely transfer data between a PC and another device. This is the reason that USB's are used to charge our phones and tablets. It makes sense because smartphones are just tiny computers that can make phone calls. This is a problem because most people are used to charging their devices by plugging them into an electrical outlet. This is a certain convenience that is denied because while electrical outlets are all over your home, most people only have one home computer. There are two solutions to this problem. The first one is to purchase a USB to electrical outlet plug. This is less than ideal because they take up one of the two open electrical sockets. The second and smarter choice would be to retrofit your electrical outlets with brand new electrical outlets that feature 2 USB ports.
The installation of new USB enabled electrical outlets is not as simple as just switching out the face plates and calling it a day. The wiring needs to be switched out or changed to accommodate the 2 new USB ports, in addition to the 2 electrical sockets. Depending on your electrical configuration, some additional wiring may have to be added. Hiring a licensed electrician could save you a lot of grief. A qualified electrician should be able to look at the outlets, and look at the house's wiring, and make an educated decision of how to handle the situation.
   Installing these USB enabled electrical outlets is a great investment. The USB enabled outlets to allow for more access. More open ports mean that more devices could be plugged in at one time. This means there is less jockeying going on for that valuable real estate. These USB enabled electrical outlets are also great for future proofing. The odds are that USB cords will be the primary way to charge smartphones and tablets for the foreseeable future. Technology will keep marching forward, so it pays to stay current. The installation of these USB electrical outlets will also save you money in the long run over the years. Instead of powering up your home computer, and leaving it on while your devices charge, you will be able to plug your smart devices just into the standard wall outlets. USB enabled electrical outlets are a wonderful investment. Converting even a few of your homes generic electrical outlets would be a wise investment. It is a smart quality of life choice.
Related Posts