4 Times You Must Hire A Licensed Electrician
Thanks to modern technology, it's easy to find many helpful videos that show you how to solve household maintenance issues. While everyone wants to be an expert when it comes to their own home, some problems can be trickier and even more dangerous than others.
Some electrical problems require a licensed professional who knows exactly how to tackle them. To ensure that your electricity is running safely this season, call a specialist if you experience any of the following difficulties.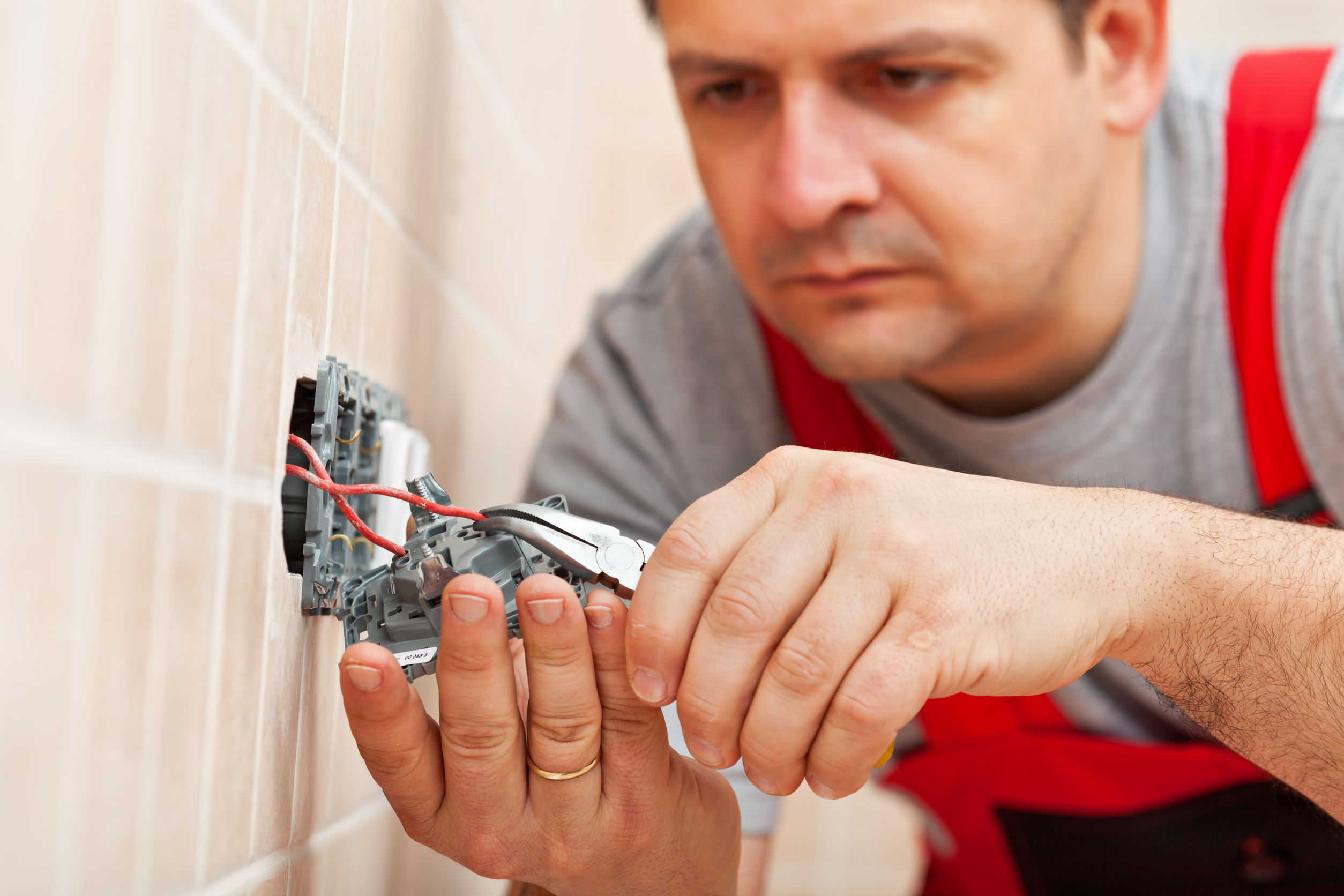 Rewiring Your Home
Many people consider rewiring the old homes they have recently purchased, but this can be an extremely dangerous undertaking. If you don't understand the ins and outs of the circuit breakers, outlets, switches and wiring, incorrect wires could be crossed which may start a fire or cause an electrical shock.
Additionally, it can be frustrating and costly if any of your equipment malfunctions and you have to replace the broken parts without knowing exactly what brand or type to buy. Because this is such a high risk operation for both your home and safety, call a licensed electrician. They've been trained to carry out the appropriate procedures when it comes time to rewire your home!
Replacing Electrical Panels
Your electrical panel is the core of your electrical system. It is the mechanism that allows electric current to deliver power through all of the circuits in your home. Not only is it the the brain behind your home's energy, but it also houses the system's primary safety features, your circuit breakers. These circuit breakers ensure that the circuits in your home do not overload or malfunction.
It is important to keep your electrical panel in tip top shape; however, you should never attempt to upgrade, expand or replace your own electrical panel. Though the panel as a whole may not seem like a complicated machine, even small errors such as improper installation of a single wire can cause significant damage. If there is an issue with your electrical panel – whether it requires replacing or servicing – it is imperative that you call a licensed professional to diagnose the problem before it worsens.
Additional Lighting Installation
Now may be the perfect time to purchase that delightful chandelier you've been eyeing for months, but the installation process is more complicated than it appears. In order to install a brand new light fixture, you first must figure out how your existing wires run, and how to properly connect your new fixture's wires so that it runs properly and doesn't disrupt your current energy flow.
While this may seem like an intriguing project, it may turn out to be more expensive than hiring a professional. To understand your wiring configuration, you must have proper experience and the appropriate tools to get the job done. Though online DIY videos can be very helpful, your home is equipped with its own individual system that may not be identical to the instructions. Call a licensed professional to make sure your new chandelier looks as elegant in your living room as it did in the showroom!
Flickering Lights
If your lights are flickering on and off for an extended period of time, it means your current is not strong enough to meet your needs. Causes can range from a large amount of energy use from a single appliance to having too many appliances running at once to outdated or improper wiring.
Because there are so many different explanations for this issue, you could accidentally compromise your electrical system in the process of locating the source. Additionally, if you tamper with exposed wires without prior knowledge of what they are, it could result in a dangerous fire or painful shock. A professional will be able to easily identify the cause of your flickering lights in a safe and timely manner.
Here at Kings Electricians, we make sure to provide prompt, professional, friendly service to all of our customers in South and Central Florida. No job is too big or small for us to tackle, and with a reputation rooted in customer satisfaction, we strive to exceed your expectations. Give us a call at (954)-361-9973 to help you with all of your electrical needs!